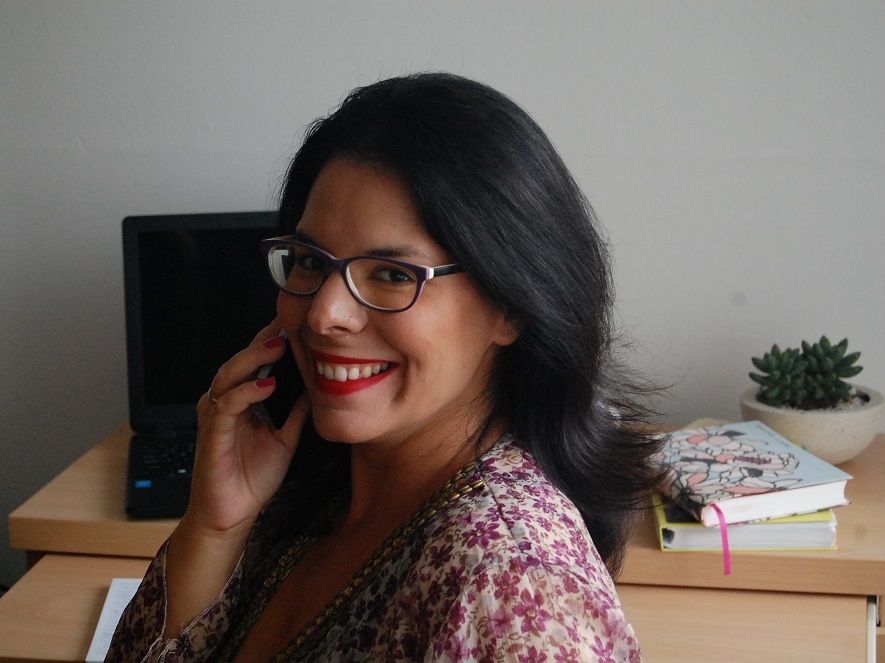 Rad od kuće daje neverovatan osećaj slobode. Ukoliko ste tek nedavno počeli sa radom od kuće, osvestićete taj osećaj slobode ubrzo i mnooogo će vam prijati.
Ne morate da ustajete ranije kako biste stigli na posao. Jednostavno, vaša kancelarija je udaljena od vas nekoliko koraka koje možete prepešačiti i u sobnim papučama.
Baš vas je briga gde ste juče parkirali auto. Ili kada je red vožnje autobusa koji staju na stanici u blizini vašeg doma. Ne treba ni da pišem o tome da nema potrebe da brinete o odevnim kombinacijama ili kupovini doručka u trku do zgrade u kojoj radite, jer nema šefa koji gleda kada je ko došao na svoje radno mesto.
Možda na prvi pogled deluje nevažno, ali ukoliko radite od kuće, trebalo bi da svoj radni prostor opremite potrebnim stvarima za rad. Pravljenje kućne kancelarije po svojoj meri olakšaće vam rad sa klijentima, a vaša profesionalnost i produktivnost će doći do izražaja.
10 koraka do vaše kućne kancelarije
#1 Radni sto
Na radnom stolu će vam se nalaziti desktop ili laptop računar i ostali uređaji. Takođe, tu je rokovnik, olovke, a njih svakodnevno koristite. Sto bi trebalo da bude dovoljno veliki za sve što vam je potrebno i dovoljno visok da ne osećate bol u rukama i leđima dok radite.
#2 Udobna stolica
Udobna stolica je drugi komad nameštaja čija važnost se često uvidi tek nakon nekoliko godina rada u sedećem položaju. Ukoliko imate mesta u svom radnom prostoru i, naravno, novca nabavite kvalitetnu kancelarijsku stolicu sa udobnim sedalnim delom, naslonom i točkićima.
#3 Samo vaš radni prostor
Ako ste srećnik koji ima odvojenu radnu sobu u svom domu, blago vama! Ako ipak morate da "ukradete" deo prostora od svoje dnevne ili spavaće sobe, kuhinje ili trpezarije taj svoj kutak, ipak, malo izdvojite. Napravite novi razmeštaj ili nabavite paravan. Neka on ima isključivo namenu vašeg radnog prostora.
#4 Računar
Pomenuti računar sa odgovarajućom brzinom procesora i ostalim performansama vam je glavni saveznik u radu. Ukoliko tek planirate da ga kupite za posao, najbolje je da se posavetujete sa prodavcima u prodavnicama računara i računarske opreme. Napomenite im za koje namene vam je potreban i dobićete preporuke, pa će vam tako izbor pri kupovini biti olakšan.
#5 Eksterna memorija
Obezbedite neku eksternu memoriju gde ćete čuvati svoje podatke. Bolje je da budu sačuvani na više mesta. To može biti USB flash memorija ili, još bolje, neki eksterni HUB. Nekim klijentima je važno da znaju da li su njihovi podaci sačuvani kod vas. Naravno, možete uz to koristiti i Cloud varijantu, na primer koristeći GoogleDrive.
#6 Mobilne aplikacije za hitne pozive
Ako radite sa klijentima iz inostranstva trebalo bi da instalirate na svom mobilnom telefonu aplikacije kao što su WhatsApp ili Viber. One su vrlo korisne za eventualne hitne pozive kada niste pri svom računaru. Tu su i Google Hangouts ili Skype aplikacija za telefon. Njih, svakako, možete koristiti i za domaće klijente.
#7 Slušalice sa mikrofonom
Verbalna komunikacija preko Zoom ili Skype programa na kompjuteru (ili telefonu) mnogo je lakša kada imate slušalice sa mikrofonom. Retko je i kod nas i kod klijenta ili saradnika savršena tišina, pa se korišćenjem slušalica sa mikrofonom olakšava razgovor.
#8 Registratori
Ukoliko neka dokumenta čuvate u štampanoj formi, obezbedite registratore radi arhiviranja i preglednije klasifikacije. Ako vam kasnije bude neki papir zatrebao, lakše ćete ga pronaći.
#9 Spiralno ukoričena sveska
Bilo da ste ljubitelj klasičnih rokovnika ili, poput mene, volite aplikacije koje pomažu da se obaveze što bolje isplaniraju, organizuju i završe, korisno je da na svom stolu imate spiralno ukoričenu svesku. Ona vam pomaže da brže napravite zabeleške, a jednostavnija je za upotrebu od recimo, tvrdo koričenih rokovnika ili svezaka.
#10 Sitnice koje olakšavaju posao
Pri ruci imajte olovke, markere, heftalicu, bušač papira i držač za vizit karte. Ukoliko volite da vam nove ideje, motivacione poruke ili rokovi budu uvek vidljivi, evo predloga. Okačite iznad stola belu tablu za pisanje tzv. Whiteboard ili tablu od plute za kačenje papirića.
Vaša kućna kancelarija treba da je, pre svega, funkcionalna, jer posao je posao ma gde ga radili. U radnom okruženju povećaćete svoju produktivnost i lakše ćete se organizovati. Naravno, kada poželite da radite iz obližnjeg kafića, dvorišta ili jednostavno iz svog kreveta, uradite to. Svaka promena dobro dođe, a vaša kućna kancelarija ostaje vaša baza.
Autor: Marija Trifunović
Izvor: VA Magazin