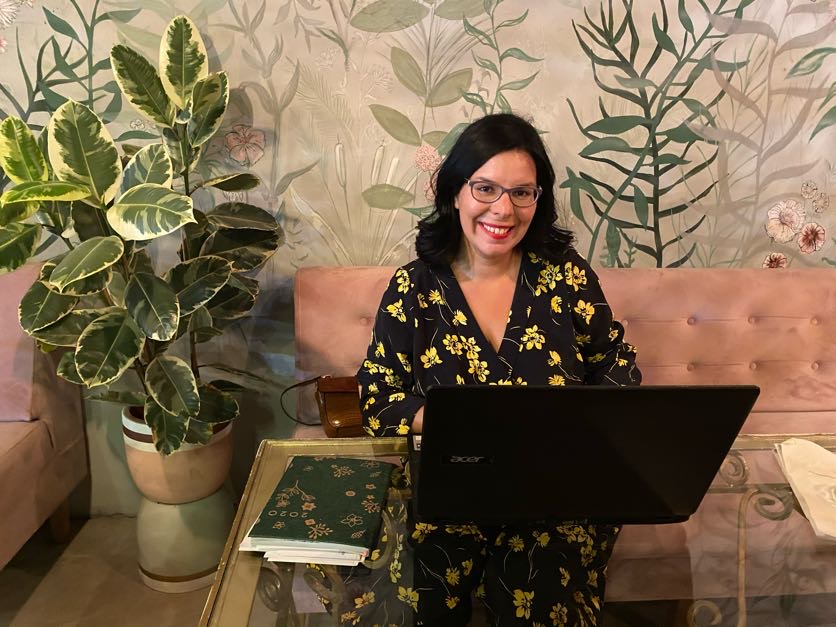 I began my career in business administration and sales, working in Serbia for various companies where I worked on administrative, finance, and sales jobs. After 7 years, I left my past way of living and working and start to create my dream business from home, helping clients with their online marketing, whether it emails, copywriting, or websites. I have been working in and around computers since a young age and love to use online programs and systems. In a few words, I'm keen on details, very organized, creative, confident with my time management skills, and passionate about my job. If you believe that in any relationship, business or otherwise, good communication, positive attitude, honesty, and trust are major building blocks, feel free to contact me.
Website content creation about your brand has the outstanding potential to capture a unique message, expanding on the communication that you have with your audience, and enhancing the visibility of your brand.  With website content creation services, you keep your brand out thereby helping to improve your search ranking results on subjects that mean something to you and your business. I create a story-driven, personality-infused copy that converts, so fill free to contact me.
Professional content is a form of marketing, that allows you to engage with readers while drawing them into your website and blogs. My blog writing services follow the tone that you set and work their magic to ensure that every post makes an impact. Whether it is lighthearted and conversational, informative and educational or even sales driven and promotional, our team of blog writers, focuses on writing blog posts that grasp your concept and bring it to life through content.
Perhaps you already know that blogs have turned the online world upside down. With high-quality blogs, you can tell your customers more about your brand, what you stand for, and what you can give them that makes you so different. Through the blogs, you share information that has value, giving it directly to your audience without beating around the bush. But if you love to write all day but just hate having to set it all up on your WordPress or SquareSpace website, contact me for blog management services.
Product Description Writing
Whether you're looking for descriptions about products or services, I can provide product descriptions to suit your word limit, keywords, and tone of voice. Online product descriptions should be such that it creates the same sense of awareness and desire about a product as a visit to a brick and mortar store would. With the e-commerce platform your site is built on, your product descriptions play a key role in influencing buying behavior, and delivering a seamless product shopping experience. Product description writing is not just about giving the potential buyers bland information about the product. It is more about convincing them that your product is what they need.
Website Design and Support
Are you trying to get your business up and running but the whole tech side of building a website just isn't your bag? Tell me what you are looking for and I can help you to get your website up and running. Also, I'm here if you need assistent for website maintenance to make sure your site stays up to date.
Newsletter and Email marketing
Need to reach your clients in their inboxes but don't have time? With newsletter and email writing service, you can disseminate fresh and relevant content that will help you stay on top of the mind of your customers. Being there in the customers' inbox will enhance your company's image, and help position your business as an established thought leader in the industry.
Are you sharing original online content on a consistent basis? Does your website have a story-driven copy that is infused with your personality and converts? Great copywriting is an excellent way to stimulate interest and conversation around your brand, establish yourself as an expert in your field, and bring your target audience back for more.
Are you sharing original online content on a consistent basis? Does your website have a story-driven copy that is infused with your personality and converts? I can create a copy that is powerful, engaging, and perfectly aligned with your mission and goals. I make sure to get a full understanding of your brand, your products or services, your writing style, and tone. If you want expert content that is well-thought, well-researched, and that can actually drive sales to your business, you've come to the right place.
You can use a great e-book to educate your target audience, promote your products and services, or to simply share your thoughts and vision with the online world through content. Offering your website visitors a free, downloadable e-Book is the best way to capture their contact information and build your email marketing list. A professionally written EBook can boost your online lead generation, and help your business foster higher sales than it did ever before.
Marija is a great extension to your team. Professional, efficient and she works until the job is done correctly.
Ian White, Owner @ Australian Bush Flower Essence Society
I highly recommend Marija Trifunovic as a candidate for employment. Marija has excellent communication skills. In addition, she is extremely organized and reliable. She can work independently and is able to multitask.
Tijana Vujanac, Co-Founder @ Hrono Hrono
Marija is an absolute treasure to work with. Her turnaround time on projects in impeccable. If you need certain tasks completed in a timely manner, she is the one to call.
SaCola Lehr, Video Launch Strategist | Librarian | @ It's Your Time, Inc.
Marija quickly learned everything it takes to achieve remarkable results in this project. She reliably delivered results of high quality and helped ensure the success of this project. Thank you so much for everything, Marija!
Arthur Dick, Owner @ arthurdick.de
5 Stars for Marija and thank you!
Alex Fill, Co-ordinator @ Publishing Ventures
Do you sometimes struggle with getting words for your next blog post? How often do you absolutely don't know what to write staring at your screen? If you want to improve your own performance,...
Marija Trifunovic
TMID Content & Copywriting Agency
Belgrade, Serbia
Bank account: 265-1000000221167-30
PayPal
VAT number: 111242717
Company number: 65280957